Media Profile's winning partnership strategy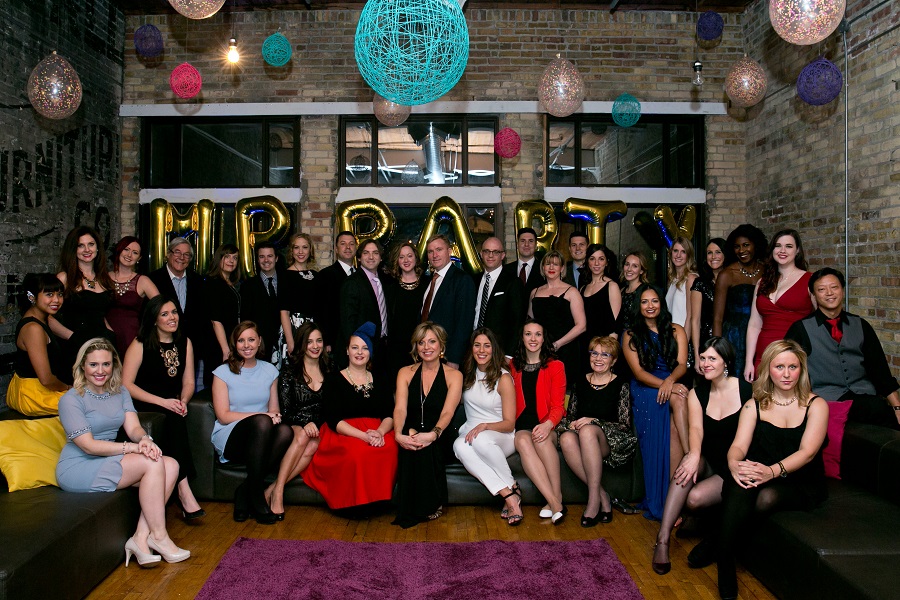 Lauren Riihimaki loves all things glittery. And to promote the new Teavana Sparkling Tea Juice at Starbucks ("It's like glitter in your mouth," she said), the Toronto YouTuber bedecked a plastic tumbler in, you guessed it, glitter, while wandering the city and showing off her favourite ways to spend a summer day.
The resulting video, which has more than 700,000 views, is super upbeat and on par with Riihimaki's others. Comments are almost universally positive, calling it (and her) "super cute," "adorable" and "beyond perfect."
The video was followed up with events at Starbucks shops in Vancouver and Toronto, in which thousands of consumers were invited to add a bit of sparkle to pretty much anything, such as hair, nails, sunglasses and to-go cups, with the help of Riihimaki and Starbucks "sparkle specialists" (yes, that's the technical term).
The push was orchestrated by Toronto-based Media Profile and is a shining example of how the small independent PR shop plans to navigate the crazy new world of earned media: partnerships. "We've always been a bit scrappy and creative," says John Thibodeau, VP at the 30-year-old agency. "We've never taken a paint-by-numbers approach to things. We've always been focused on relationships — whether that's journalists and editors or influencers."
The shop also partners with a number of other companies, such as marketing agency Think 33 and research company Crop, as well as industry heavy-weights like former Global Television president Kevin Shea, on an as-needed basis to help fulfill client needs.
And that approach seems to be working for the agency, which picks up this year's Bronze PR Agency of the Year trophy for its work for YouTube, Cancer Care Ontario and a Starbucks campaign introducing the new La Boulange offering.
Thibodeau recognizes media is changing: traditional media is losing relevance to social media and digital content creators. And that's changing the role of PR agencies, but he's not worried about Media Profile's place in that mix.
"A lot of these campaigns, while they have components of media buying, media planning and digital creative — at the end of the day, [digital marketing] is about having real conversations in a very authentic voice," he says. "I think that's something PR does better than any other piece of the marketing mix."
As traditional media companies and brands delve into this space, he says Media Profile is well-poised to take advantage of this new social media, influencer marketing reality. One of its key clients, Google, happens to own the site where the vast majority of these influencers are housed (YouTube, of course), making it easy for the shop to partner brands with content creators.
That being said, the company isn't strictly relying on growing its digital influencer base or expertise. More and more, there is a demand placed on PR agencies for traditional media roles, such as media buying and planning, he says, so the shop has been staffing accordingly, as well as beefing up its ability to create in-house video, infographics and motion graphics.
The preference, however, is still to hire people who are knowledgeable and skilled in lots of different areas, he says, rather than specialists (though, he's quick to point out that the agency doesn't necessarily shy away from hiring people with very specialized skill sets).
"You need to be prepared for anything, and I find really smart generalists who are curious about the world and are really engaged, probably [have] the strongest skill set," Thibodeau says.
One of the reasons for this is the shop is very "flat" in structure, with few silos, he says. It's not unusual for a staff member to work on a campaign for a food client one day and then shift to a tech client the next.
As for helping brands navigate this new media world, he says the key for success is to create PR and media plans that move at the client's pace, rather than set changes that happen too quickly and are unattainable.
"It's a pleasure to work with clients who are engaged with where things are going in terms of digital and content creation," he says. "There's a real opportunity to do really great work with them because they're willing to take calculated risks.
"But we also take a lot of enjoyment and pride in helping clients navigate these waters [for the first time]. Sometimes I think clients can feel pushed into taking new approaches that maybe they're not ready for. [Our] clients are often relieved to know you can offer a tailored approach that works for them. And that's incredibly rewarding too."