Citizen Relations' adaptation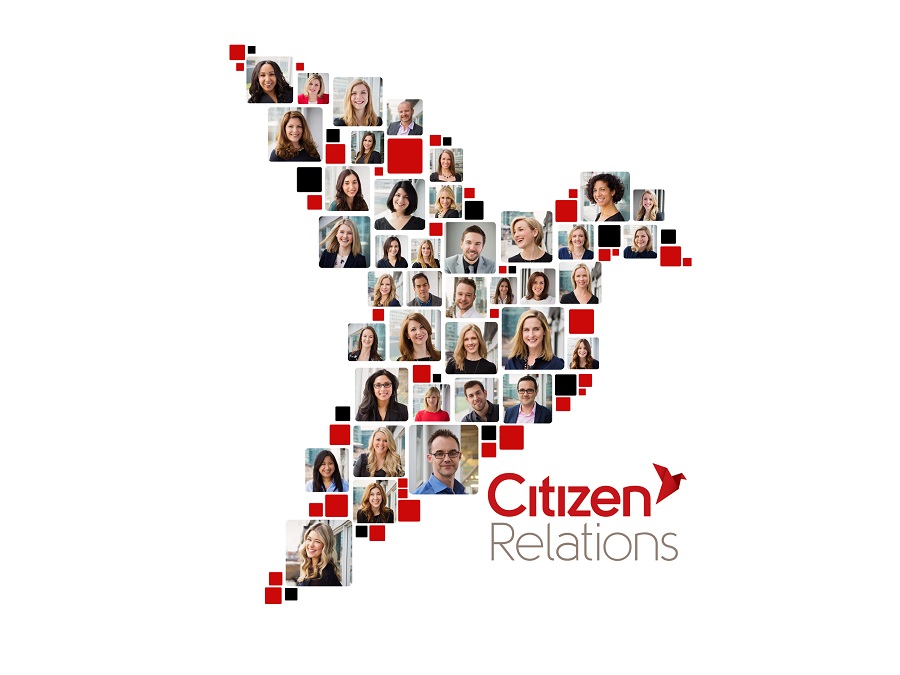 There was a time, not terribly long ago, when one standard press release and a couple of photos would have done the job of getting a brand a good deal of media attention.
As it's become more and more difficult — and arguably less impactful — to get traditional media impressions, four-year-old Citizen Relations has been on a path of adaptation, investing in its analytics and digital teams, especially this past year.
"I don't think [traditional media has] become any less influential, people just have more choice," says Nick Cowling, president of Citizen Relations in Canada, which has offices in Toronto, Montreal, Quebec City and Vancouver, and takes PR AOY Silver this year.
Storytelling is still a key skill, but so is understanding emerging platforms and knowing who the influencers are. "We no longer need someone who can just get our clients on Breakfast Television or Canada AM and in the Globe and Mail," Cowling says.
"We also need people who have an exceptional pulse on who's really hot in different industries, who is setting some of the trends, who's trying something new and also have a perspective of the type of content they want."
Among the agency's key hires this year was Mark Carpenter as VP digital. "Mark joined us from the advertising world because we wanted to take a much broader approach to the digital landscape in general," Cowling says. Carpenter had previously been with BBDO as group digital director before shifting to the PR side. Previously, Citizen had a social media team and leader, but the VP of digital role was created to help enable better planning, according to Cowling.
"Ad agencies are great at crafting the brand narrative and tying it to a human insight or a behavioural truth and we're great at not only distributing it but getting different people to tell that story for us," Carpenter says.
Take the agency's work for Destination British Columbia and "The Wild Within VR Experience" project. The VR experience, using Oculus Rift and Samsung Gear technology, was created by ad agency Dare to immerse users in the province's Great Bear Rainforest, and Citizen helped bring the experience to the media.
To get travel and trade writers talking, Citizen created "virtual trips" in New York City and Washington, D.C. Going beyond VR alone, Citizen created full experiential settings, including a campfire and complete campsite, which led to over 100 pieces of editorial content and over 49 million impressions for Destination British Columbia.
Earlier this year, the shop — part of the Vision7 network — also created its new Insights & Innovation business, a working group based in Toronto, after seeing more client demand for strategy from the outset and quantifiable results.
"One of our 2015 goals was to adapt and transform the way that we approach insight and strategy," Cowling told strategy at the time.
"We're not becoming an ad agency by any means, but [clients] do want to know — if we're going to be a lead strategic partner — that we can bake in that consideration," he also said, adding that Citizen would take more of a lead on strategic thinking while still working with other agency partners.
"Content marketing is now about fishing where the fish are, and making sure you're placing the right content in the right place," Cowling says. "Today, we have this awesome ability to say 'Forget about the impressions, let's look at who's impressed.'"
"With access to that kind of data, it makes what we do way more valuable and frankly gives us a much better conversation to have [with clients] about what's working and what's not."
Outside of Insights & Innovation, Citizen is hoping to continue growing business across its Canadian locations.
In part, Cowling hopes to do that with strong leadership in each of its offices. Recently, the shop brought on Anik Trudel as SVP and GM for Citoyen Optimum in Quebec. Previously VP of corporate communications at Gildan, Trudel replaced Isabelle Perras, who left the agency for SNC-Lavalin (which is still a client).
Out west, David Brodie was promoted this fall to SVP and GM of the firm's Vancouver office, after helping build out its business there (Cowling says that both the team and the business out of that office has doubled over the past four to five years.)
"It's no secret with many of the companies in Canada, a high proportion are based in Toronto but that doesn't mean they always want a Toronto-based firm, so our expertise in Western and Eastern Canada is as important," Cowling says.
What's more, he believes in treating Western Canada as a region as distinct as Quebec is to English Canada. Barring language differences, Western Canada is as culturally different from Toronto as it is from Montreal, and Brodie is an advocate for treating it as such, he says.
Not that the Toronto team is being neglected. In May, the agency also brought in Rob Moore — who has held SVP and VP roles at OLG, Loblaws and Hudson's Bay — as GM for that office.
Investing in strong leadership is key for the agency as it continues to take on rapidly changing media platforms, and consequently, the fast-morphing PR universe.
After all, even a big media budget for spreading crappy content isn't going to cut it, Cowling says. "It's not going to do any better, just a lot of people are going to see it and hate it."